Sometimes referred to as a "dongle", Bluetooth adapters allow your PC to connect to a device wirelessly. Before purchasing a Bluetooth adapter, users should verify that their computer does not already have Bluetooth capabilities. Most modern laptops and desktop motherboards now include an integrated adapter. If you are in need of a Bluetooth card for your PC, you'll be pleased to know that they are both cheap, and compact. Check our list below for the best Bluetooth adapters for PC.
Overall Best Pick
ASUS USB-BT400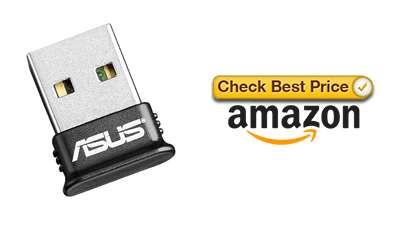 The ASUS USB-BT400 is a budget friendly Bluetooth adapter that is compatible with Windows XP and later. It uses Bluetooth 4.0 LE technology and has a range of up to 10 meters. This small device is compatible with USB 2.0 slots and can transfer with speeds of up to 3Mbps. ASUS is known for their reliability, and with the USB-BT400 users will be able to seamlessly plug in the dongle and enjoy their Bluetooth devices.
Cheapest Bluetooth Adapter for PC
TP-Link UB400 USB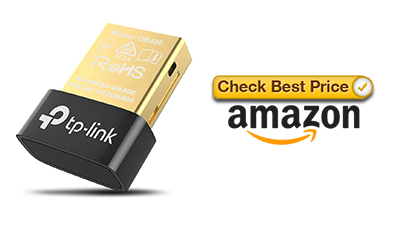 The TP-Link UB400 is one of the cheapest Bluetooth adapters available with over 25,000 reviews on Amazon. Weighing in at only 10 grams, this small device is able to transfer data up to 3Mbps. Backwards compatible with Bluetooth 4.0 technology, the UB400 offers seamless plug-and-play drivers on Windows 8 and up. This device can be used on Windows 7 and XP, but requires updated drivers from TP-Link's website.
Long Range Bluetooth Adapter for PC
Avantree Leaf Long Range USB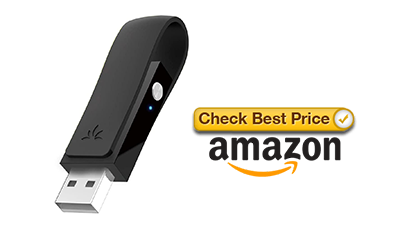 Looking for a Bluetooth adapter with a longer range? The Avantree Leaf Long Range USB adapter is compatible with Windows, Mac OS, and Linux and transmits audio signals up to 20 meters without any interference. Using aptX Low Latency technology, the Leaf is capable of reducing Bluetooth delay and delivers high quality sound in perfect synchronization. Although this device is a simple solution for Bluetooth audio, it should be noted that this dongle is not compatible with Bluetooth Keyboards or Mice.
How to Connect a Bluetooth Device to Your PC
Once you decide on the best Bluetooth adapter for your PC, simply plug the adapter into a USB slot. Your operating system will automatically install the latest drivers. To verify that Bluetooth is now enabled on your PC, open the Start Menu in the bottom left corner and type in the word Bluetooth. Next, select the first option in the menu: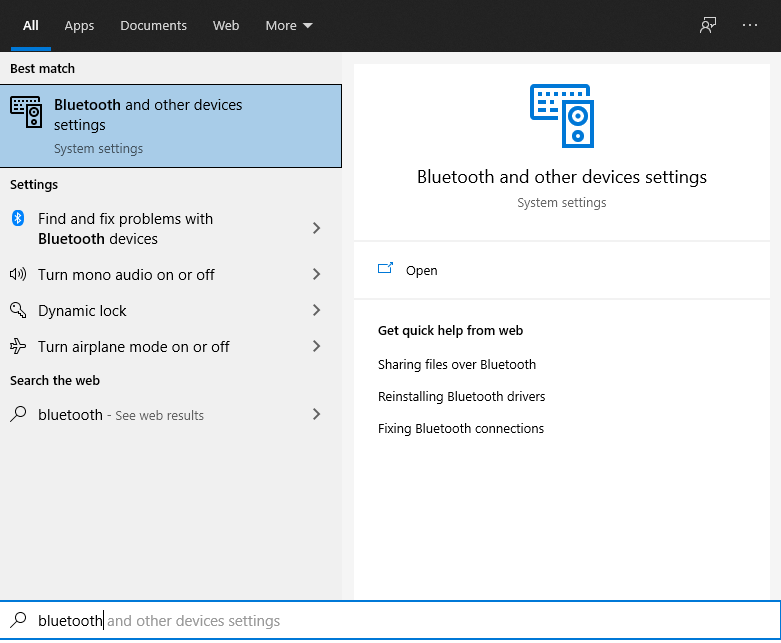 Once you open the settings page, you will be able to turn Bluetooth on. To connect a device, simply select "Add Bluetooth or other device" at the top of the screen.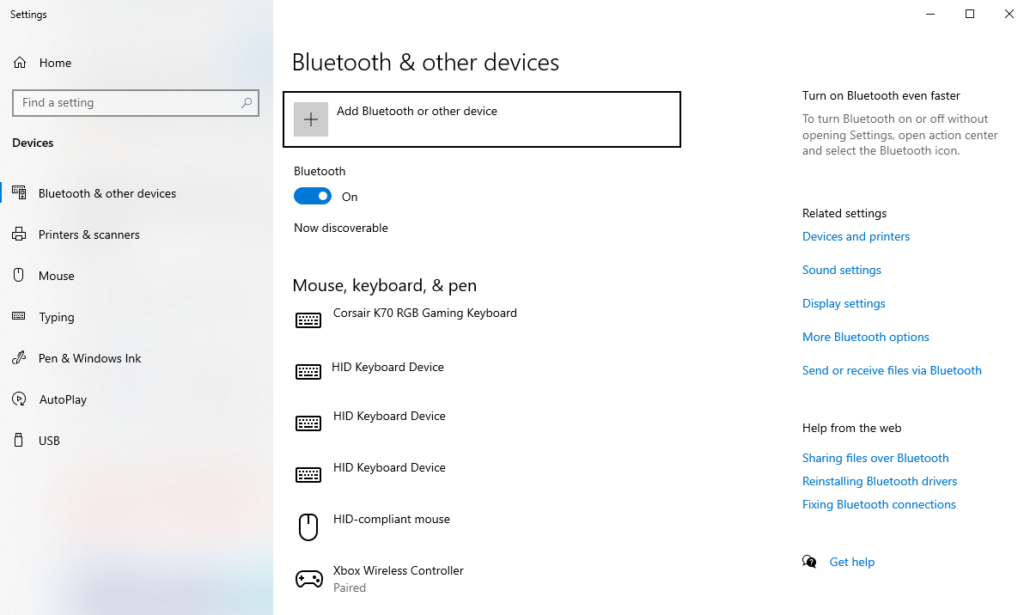 Finally, make sure that you have your Bluetooth device (headphones, earbuds, etc.) in discovery mode. This is usually done by holding down one of the device's power buttons (see the device's instruction manual to verify).
A few moments later, the device should be detected by your PC. Select the device from the Bluetooth devices window and allow your computer to successfully connect.
That's it! Your Bluetooth device should now be connected and ready to use on your computer.