Publicly released in May of 2015, Discord is the number one VOIP program for PC gamers. With over 150 million monthly average users, Discord has been used to connect gamers seamlessly from all around the world. Although the platform offers almost all functionality for free, users can only send videos up to 8MB in size before having to pay for Discord Nitro. Anything over 8MB would require the paid Nitro membership starting at $9.99 per month. In this article, we answer "how to send videos on discord" without having to pay the monthly price!
Sending Videos Under 8MB on Discord
If you have a video that is less than 8MB in size, you can simply send this file to your friends using Discord's built in upload tool. To upload your video on Discord:
1. Open Discord and enter the channel that you want to post a video in.
2. Click the circle icon with a plus in the bottom left corner of the chat box, and select "Upload a File".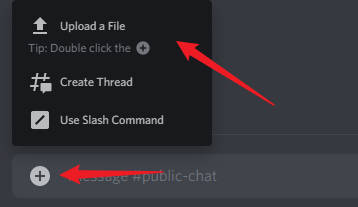 3. Finally, wait for your file to finish uploading. Once the file is uploaded simply hit "Enter".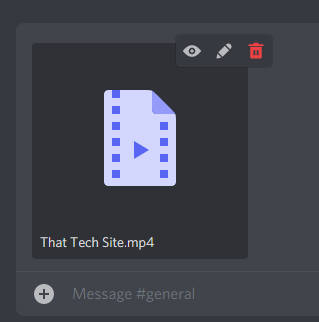 Note: If the file is too big to upload (over 8MB) you will get an error message stating "Your files are too powerful"! If your file is too big, view our uploading methods below.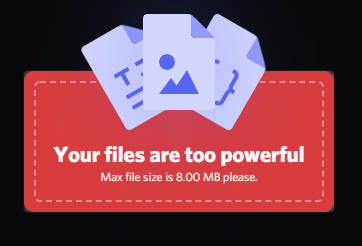 Sending Videos Over 8MB on Discord
In order to send videos over discord that are larger than 8MB, users must upload their video to a third-party host. Once the video is uploaded, simple share a link over Discord. Luckily, Discord has a built in video player so third-party links can be viewed in chat!
Method 1: Upload to YouTube
By uploading your video to YouTube, users can watch your video from the Discord chat without having to navigate away from the app! Simply follow the steps below:
1. Open YouTube in your browser and log in.
2. In the top right corner, click the Create icon and select "Upload video".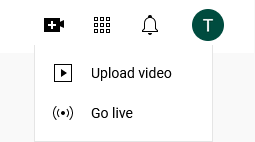 3. Next, click Select Files and choose the video file from your computer.
4. While the file is uploading, feel free to change the name, select "this video is not made for kids", and navigate to the Visibility settings.
5. Next, on the visibility window, select Unlisted so only users with a link can watch your video.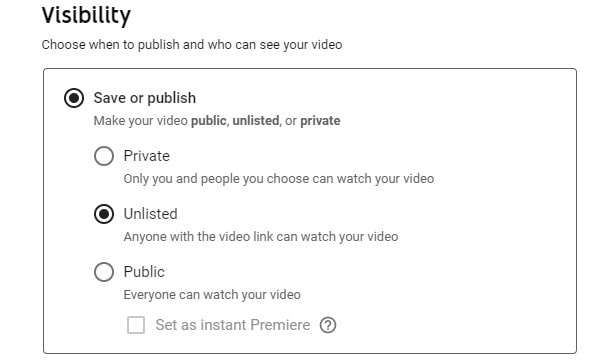 6. Finally, send the video to your friends by copying and pasting the link into Discord. From here, users will be able to play the video right inside the app!
Method 2: Upload to Streamable
If you do not want to upload a video to your YouTube account, Streamable is a free video hosting service! With Streamable, users can quickly upload short clips (under 10 minutes and less than 250mb) with no hassle – this is far beyond the minimum file size for free Discord users!
1. First, navigate to Streamable.com and click Start Uploading.
2. Next, login with a Google account or enter an email address and password.
3. On the homepage, click Upload video and select your video file.
4. Finally, once your video has been uploaded and processed, click Copy Link!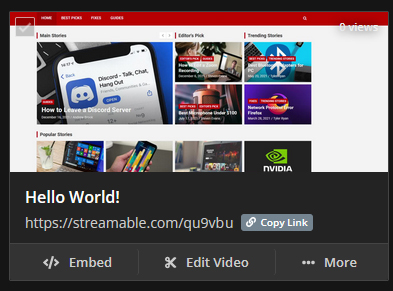 Simple paste this link into any Discord channel, and users will be able to watch your video inside the application for 3 months.
Conclusion
Overall, it is very easy to upload videos to a third-party hosting site, and share content within Discord. Although Discord Nitro is a great way to support the VOIP application, users on a budget may find the methods above useful. Other hosting platforms like Imgur, Vimeo, or Google Drive can also assist in sharing large video clips. Let us know if you found this helpful, or have any other tips for sending videos on Discord!