TikTok is currently one of the top apps in the App/Google Play Store. With over 2.6 billion downloads, there are more people creating, sharing, and interacting with the network than ever before. Even though the app uses a specific algorithm to display content that may be interesting to you, sometimes you may wish to block an account. In this article, we show users how to block or unblock someone on TikTok, in a few simple steps!
How to Block Someone on TikTok
Blocking someone on TikTok is the easiest way to stop people from viewing your profile and interacting with your content. Blocking is also a great way to filter the content that you see while using the app. To block someone on TikTok:
1. Open the app and navigate to the profile page of the account that you wish to block.
2. Tap the three dots in the top right corner of the profile page.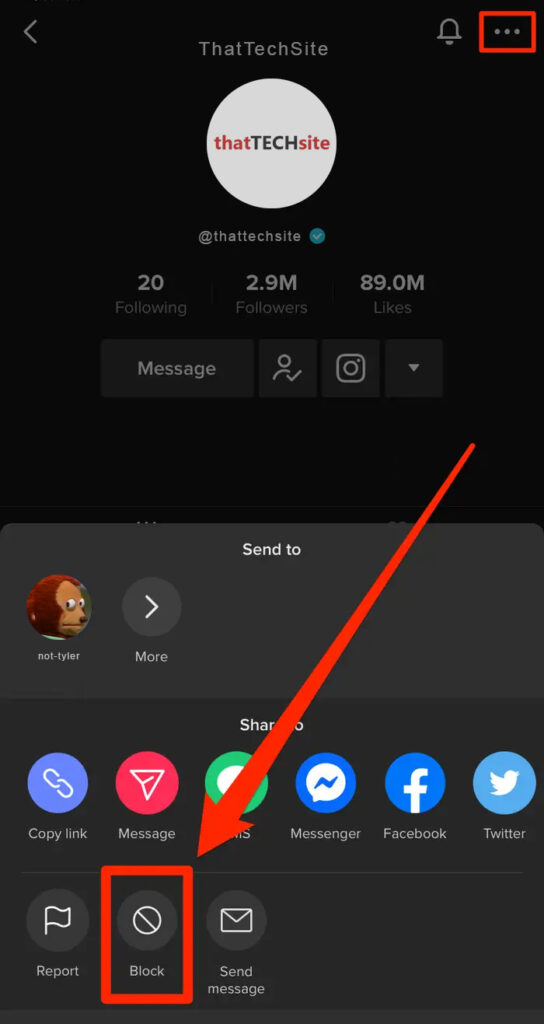 3. Finally, select Block in the menu that appears on the bottom of the screen.
That's it! Once complete, you will no longer see their videos, and you'll stop following the account if you were before.
How to Unblock Someone on TikTok
Change your mind? Not a problem! You can easily unblock someone on TikTok with a few simple steps. To unblock an account on TikTok:
1. Open TikTok and go to your profile by tapping the profile icon in the bottom right corner.
2. Tap the three dots in the top right corner of your profile page.
3. Next, select Privacy and then scroll to the bottom of the page and tap on Blocked accounts.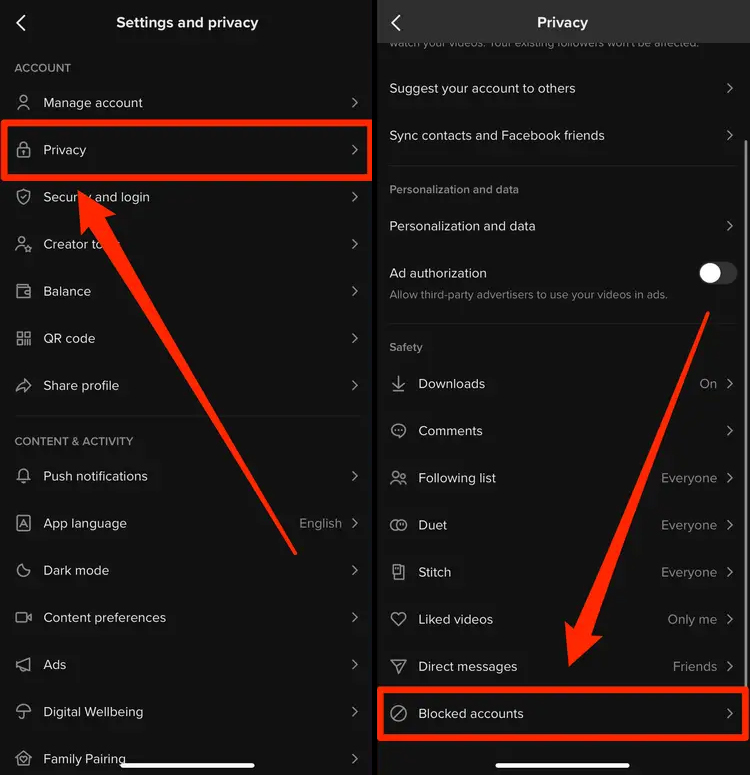 4. Here you will see a list of accounts that you've blocked. Simply tap Unblock next to the account name to remove them from the list!
Conclusion
We hope this article answered how to block or unblock someone on TikTok! Using the few steps outlined above, users will have more control over the content they see and the accounts that they can interact with. If you have any questions, drop a comment in the box below!