Whether you are trying to stream music or show a family member a funny video, connecting your phone to a TV is a great way to share media with an audience. Even if you don't own a smart TV, there are several ways to mirror your phone. In this article, we answer how to connect your phone to your TV in a few simple steps!
Method 1: Connect to the TV with a Cable
The most reliable way to connect an Android or iPhone device to the TV is with an HDMI cable. Almost all modern televisions come with an HDMI port, which is capable of transferring both audio and video signals. In order to connect your phone to the TV, you will need an HDMI cable that is compatible with your phone. Most Android devices require a USB Type-C port, while Apple devices require Lightning ports. Below are a couple of options from Amazon to help you connect your phone in no time!
Once you have a USB C to HDMI cable, or Lightning to HDMI Adapter, simply plug the cables into your two devices. Finally, turn on your TV and select the correct input device from the menu. You can now enjoy your phone on the big screen!
Method 2: Connect to the TV with Wireless Casting (Android)
If you already own a smart TV, or want to avoid using cables, you can always cast your Android phone wirelessly.
Casting your phone to the TV involves streaming your phone through the same WiFi network. Both your Android device and TV must be connected to the same network. Modern Android devices support the use of Miracast, allowing you to simply open your phone's settings, and select Cast screen. Your smartphone should automatically detect any TV's connected to the same network. Click on the device that you want to cast to, and click "Disconnect" when you are finished.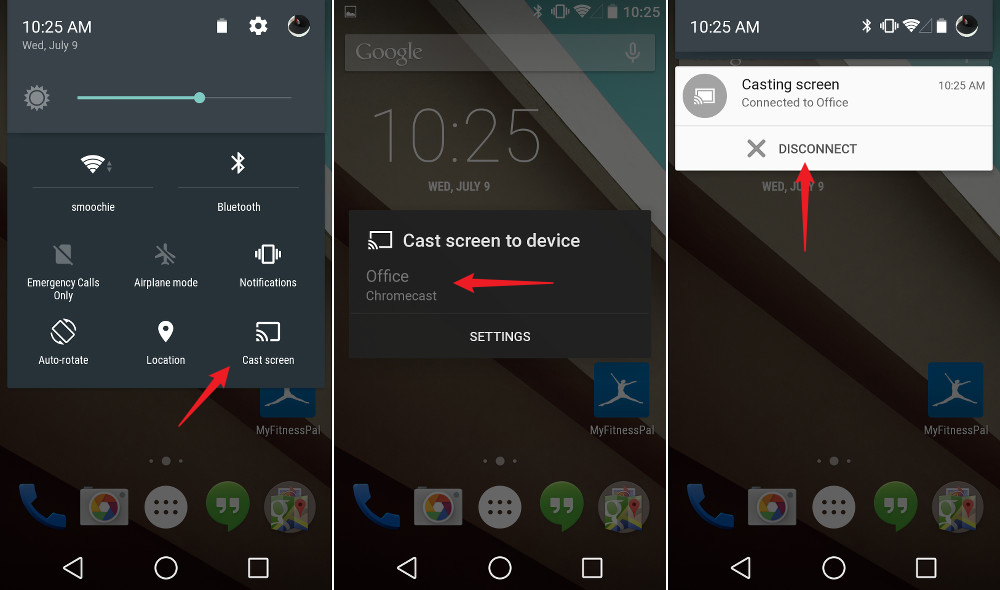 Don't have a smart TV? Not to worry! You can easily connect a streaming device like the Google Chromecast or Roku Streaming Stick which converts any TV into a smart device. Just make sure the streaming device and Android phone are connected to the same network. Once complete, open the settings on your phone and start casting!
Method 3: Connect to the TV with Wireless AirPlay (Apple)
Similar to the method outlined above, Apple offers their own unique service called AirPlay. This is a wireless solution for streaming your Apple smartphone to your TV.
Although this solution works seamlessly with Apple TV 4K, users can still take advantage of the Google Chromecast or Roku Streaming Stick. Once both devices are connected to the same network, open your Apple settings and select Screen Mirroring. Next, select the TV that you want to mirror on from the provided list. To stop mirroring, select "Stop Mirroring".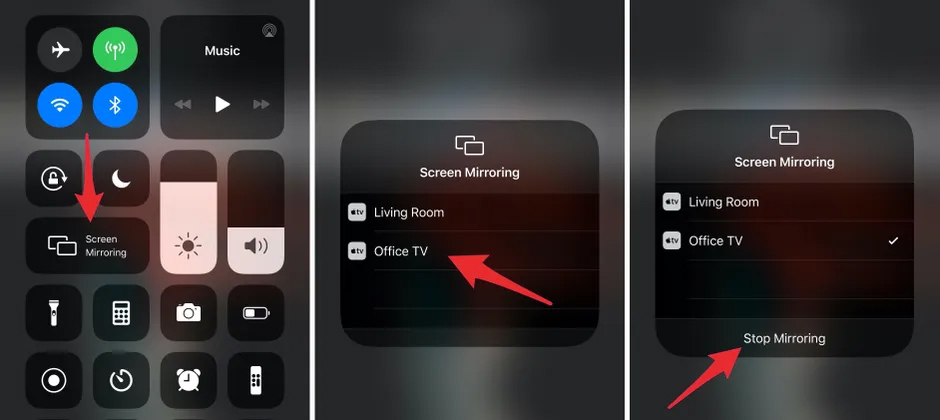 If you do not see the TV listed under Screen Mirroring, it is possible that your streaming device is not compatible. However, some third party apps like Replica allow you to easily mirror your device. Additionally, apps like YouTube have a casting icon that allow you to share content from your device to your TV without needing to Screen Mirror. Just look for the casting icon, usually in the top right corner: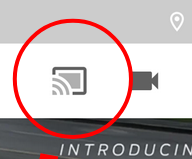 Once you click this icon, YouTube should show you a list of smart devices that you can cast to on the same wireless network.
Conclusion
Overall, using the methods outlined above users should be able to quickly cast or mirror their smartphone device onto their TV. Although not all devices can be streamed seamlessly, there are multiple ways to enjoy your device on the big screen! We hope this article answered how to connect your phone to your TV. If you have any questions, drop us a comment below.